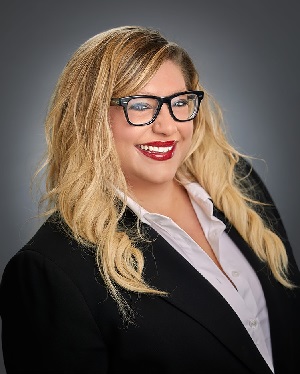 BACK
Michele K. Lay, MBA is a registered financial advisor with Equitable Advisors in Denver, Colorado. In this role, Michele seeks to achieve clients' goals with her comprehensive and integrative financial planning strategies. Each client receives guidance specific to his or her individual goals, objectives, and tolerance for risk – there is no "one-size-fits-all" investing mentality that drives Michele's recommendations to her clients. In addition to crafting creative and intelligent portfolios, Michele works to secure results by concentrating on tax efficient strategies to ensure clients are able to keep more of what they've earned.
Michele has a wide breadth of previous work and life experiences to draw from when she meets and engages with clients: as a graduate of Tulane University in New Orleans, she experienced first-hand the devastation of Hurricane Katrina in 2005 and enthusiastically participated in rebuilding the community through volunteer work and assisting victims of domestic violence with an active membership in the non-profit group, Women of the Storm. Michele's undergraduate degree from Tulane was in Political Science and Gender Studies, which helped foster her passion for working as a political strategist; between 2008 – 2012, her accomplishments include working for GOP lobbyist Sandra Solin, the 2008 Democratic National Convention, former Sen. Mark Udall, Sen. Michael Bennett, former Congressman John Salazar, former state Sen. Gail Schwartz, and as a general aide to the Colorado General Assembly.
Between 2012 – 2014, Michele returned to her non-profit roots and worked with Planned Parenthood of the Rocky Mountains. While at PPRM, she assisted clinic staff with education and outreach and was also the public affairs liaison to the neighboring community. Due to the organization's budget constraints, Michele's tenure with PPRM ended late 2014 and in January 2015, Michele returned to school at the University of Colorado Denver to secure her master's degree; she graduated in 2018 with an MBA in Finance. Simultaneously, Michele began working in the financial services sector, initially working as a customer care representative at Janus – Henderson, moving into a position within the transfer agency at Oppenheimer Funds, and most recently, as an internal wholesaler with Transamerica.
Michele's dedication to her clients comes from several years of public service and her desire to help as many people in their financial lives as possible. As a Denver native, she resides in the Lowry area and lives with her Hurricane Katrina rescued cat, Zoe.
Securities and investment advisory services offered through Equitable Advisors, LLC (NY,NY 212-314-4600), member FINRA/SIPC(Equitable Financial Advisors in MI & TN). Annuity and insurance products offered through Equitable Network, LLC and its insurance agency subsidiaries. Equitable Network, LLC does business in California as Equitable Network Insurance Agency of California, LLC, in Utah as Equitable Network Insurance Agency of Utah, LLC, and in Puerto Rico as Equitable Network of Puerto Rico, Inc. Equitable Advisors and its affiliates do not provide tax or legal advice. Individuals may transact business and/or respond to inquiries only in state(s) in which they are properly registered and/or licensed. The information in this web site is not investment or securities advice and does not constitute an offer.